Spyderco Para Military 2 Scales – Agent Series – Clip Side Liner Delete – Cerakote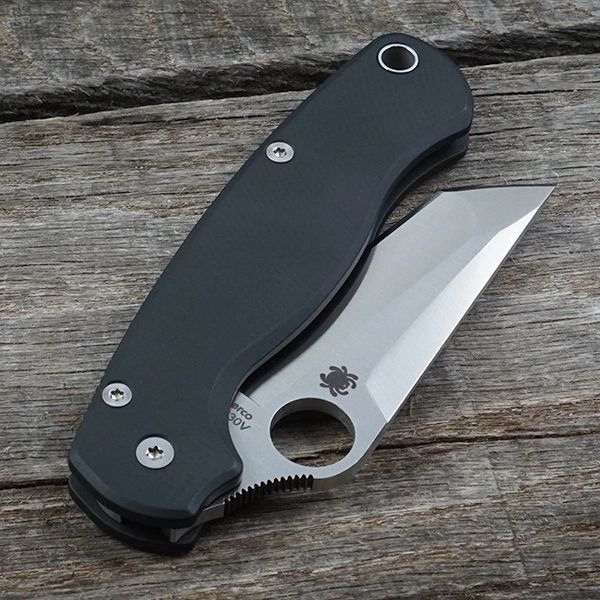 Spyderco Para Military 2 Scales – Agent Series – Clip Side Liner Delete – Cerakote
Spyderco Para Military 2 Scales – Agent Series – Clip Side Liner Delete – Cerakote
We are super excited for this one! Aftermarket parts for the iconic Spyderco Para Military 2 are in abundance and we know you have many to choose from. This drove us to design the Agent series. Visually the scales may appear somewhat similar, but it's the feel in the hand that sets them apart from the rest.
The all new Spyderco Para Military 2 Agent scale features improved ergonomics, weight-reducing pocketing, linerless on the non-compression lock side, and amazing aesthetics. The inside of the scale is heavily pocketed to reduce weight by 0.3 ounces. The sleek chamfers provide excellent ergonomics and the slightly textured surface gives these a pleasing aesthetic. In a world saturated with aftermarket parts, the Agent series is something truly unique that stands out from the rest.
**ONLY FITS THE G10 VERSIONS OF THE PM2**
CERAKOTE COLORS CAN BE SEEN HERE
Features:
- Linerless on the clip side
- Right hand carry drilled and tapped due to the removal of liner
- Left hand predrill for easy ambi or left hand carry
- Heavy pocketed interior for lightweight carry
- Aggressive chamfers provide excellent ergonomics, similar to a contoured scale
- Slight surface texture for added grip

***Please allow 10 business days to ship***
DON'T WANT TO WAIT - GRAB A SET OF THESE IN ANODIZED ALUMINUM HERE!!

As with everything else at AWT, these scales are machined from 6061 aluminum to incredible standards. Once machined, they get tumbled, cleaned, blasted, and Cerakoted to one of many colors. Please keep in mind that Cerakote is a ceramic paint, albeit tough, isn't indestructible. This coating will wear over time on hard edges and will develop a nice distressed/worn look over time.
Color names were derived from the Cerakote website. Cobalt, Gunmetal Grey, Burnt Bronze, Charcoal Green, Squatch Green, Blue Titanium, Cobalt Kinetics Green, Rose Gold, Tequila Sunrise, and Sunflower are all classified as metallic colors.
Give them a try, we guarantee you won't be disappointed. As always, our grips are backed by our Lifetime Warranty. If you break it, we replace it at no cost to you.


Total weight difference is -0.3 oz
Factory G10 Scales with liners weigh 2.2 oz
AWT Scales with liner weigh 1.9 oz
Reviews