Benchmade Redoubt Scales - Archon Series - Contoured - Anodized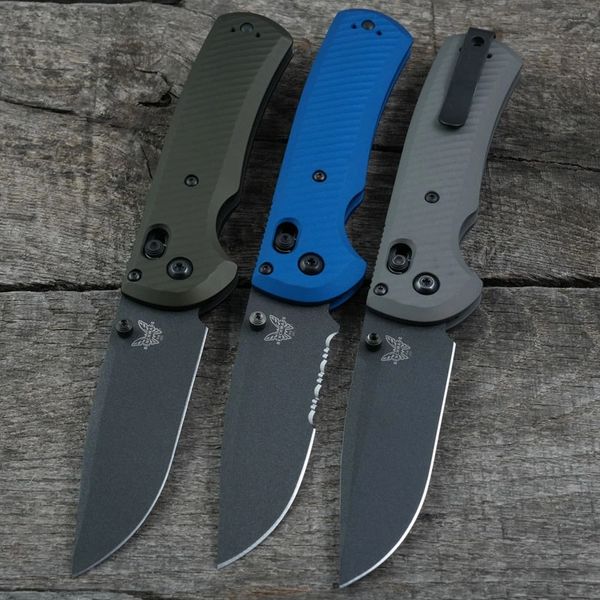 Benchmade Redoubt Scales - Archon Series - Contoured - Anodized
Benchmade Redoubt Scales - Archon Series - Contoured - Anodized


The Redoubt is Benchmade's newest large EDC folder, boasting a high flat grind CPM-D2 blade with a classic bushcraft profile. It's a great knife out of the box, but we can't leave anything alone and decided to take this instant classic to the next level. Being the first aftermarket scale for the 430BK, the AWT Redoubt Archon brings extra style and function with a profile inspired by our well known Griptilian scale and featuring the extremely comfortable and secure Archon contouring. The scalloped surface gives a very positive hold in the hand while eliminating any hotspots and giving a less grabby surface at the clip land to reduce catching on the pocket.

The Redoubt replacement Archon scales are fully compatible with the stock "over the top" pocket clip, but never ones to rest on our laurels, we went the extra mile and engineered our scale to accommodate any two or three hole Benchmade compatible clips. Also present is a hidden lanyard pin to accommodate those who wish to use a lanyard without necessitating an unsightly hole for those who don't.
Each kit comes with 2 grip panels and a lanyard pin (all hardware is reused from your stock knife). As with everything else at AWT, these scales are machined from 6061 aluminum to incredible standards. Once machined, they get tumbled, cleaned, blasted, and Cerakoted to one of many colors. Please keep in mind that Cerakote is a ceramic paint, albeit tough, isn't indestructible. This coating will wear over time on hard edges and will develop a nice distressed/worn look over time.
As with everything else at AWT, these scales are machined from 6061 aluminum to incredible standards. Give them a try, we guarantee you won't be disappointed. As always, our grips are backed by our Lifetime Warranty. If you break it, we replace it at no cost to you.
Type III Hardcoat Anodized Colors - Black, Sniper Grey, OD Green, Flat Dark Earth, Brick Red, Billiard Blue
Type II Anodized Colors - Cobalt Blue, Weathered Red
You buy Type III hard coat for toughness not perfect color matching. If you want colors to be exact, please purchase Cerakote. Due to the nature of Type III Hardcoat anodizing there may be slight color variations from batch to batch or side to side. Sometimes there may also be some light mottling in the color, or the grain of the aluminum may show through the coating. This is normal and in NO way affects the performance or function of the grips whatsoever. We feel that it is a worthy tradeoff for a vastly superior coating hardness. The Type III coating we use is incredibly hard (harder than steel actually) and is the MOST durable coating available on the market.


1.8oz AWT scale set (1.1 factory)
4.5oz Assembled (3.75 factory)
4.76 long (not counting original clip - same as factory)
0.615 widest point (0.640 factory)


Reviews