Spyderco Para 3 Scales - Agent Series - Custom Anodized Series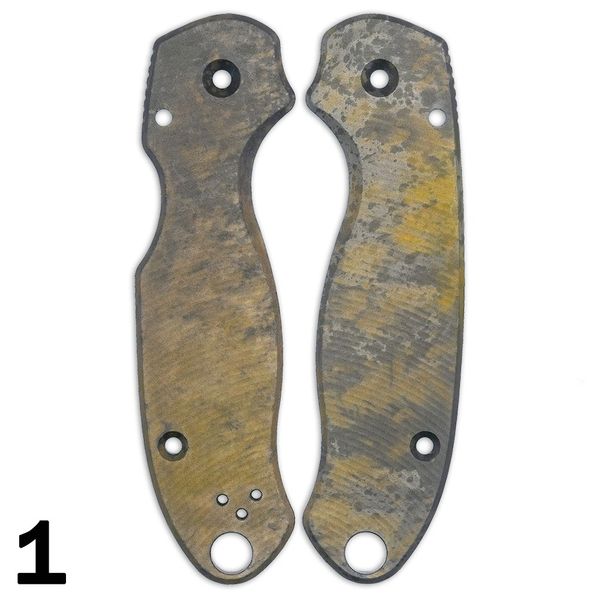 Spyderco Para 3 Scales - Agent Series - Custom Anodized Series
Spyderco Para 3 Scales - Agent Series - Custom Anodized Series
Take a gander at our latest and greatest additions to the aftermarket world with these new Agent Spyderco Para 3 scales. With the most extraordinary colors and patterns these multi-step, Type 2 anodized scales will be sure to put your Para 3 in a class by itself! Every set is unique and limited so be sure to scroll through all the pictures so you don't miss out on getting yourself a set of these incredible, one-of-a-kind scales. Scales will vary from set to set.

IF YOU ARE INTERESTED IN SPECS, PLEASE VISIT PARA 3 LISTING HERE
As with everything else at AWT, these scales are machined from 6061 aluminum to incredible standards. Once machined, they get tumbled, cleaned, blasted, and sent off for Type II custom anodizing. 
Give them a try, we guarantee you won't be disappointed. As always, our grips are backed by our Lifetime Warranty. If you break it, we replace it at no cost to you.

Reviews