Benchmade MINI Bugout Scales - Custom Anodized Series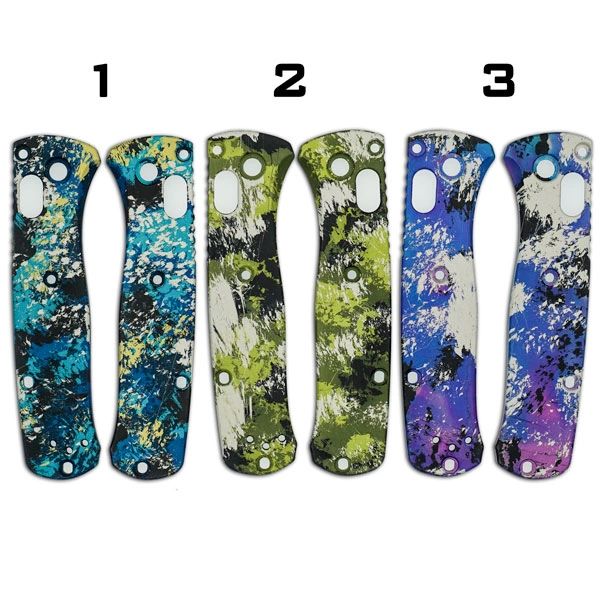 Benchmade MINI Bugout Scales - Custom Anodized Series
Benchmade MINI Bugout Scales - Custom Anodized Series
Feast your eyes upon our latest and greatest additions to the aftermarket world with these new Mini Bugout 533 scales. Make your mini Benchmade star one-of-a-kind with these multi-step, Type 2 anodized scales. Each set is unparalleled with unmatched colors and patterns to make your Mini Bugout stand out from all the others. These scales are rare and here for a limited time only so keep scrolling and grab a set while you can!


As with everything else at AWT, these scales are machined from 6061 aluminum to incredible standards. Once machined, they get tumbled, cleaned, blasted, and sent off for Type II custom anodizing.  


Give them a try, we guarantee you won't be disappointed. As always, our grips are backed by our Lifetime Warranty. If you break it, we replace it at no cost to you.
- Knife With AWT Aluminum Grips Weight: 2.0 oz.
- Factory Knife With Plastic Grips Weight: 1.5 oz.
Oversized washers enhance your knife by providing a larger surface area which improves action and reduces blade play.


Reviews